Cobalt Chrome 14K Triple Element Ring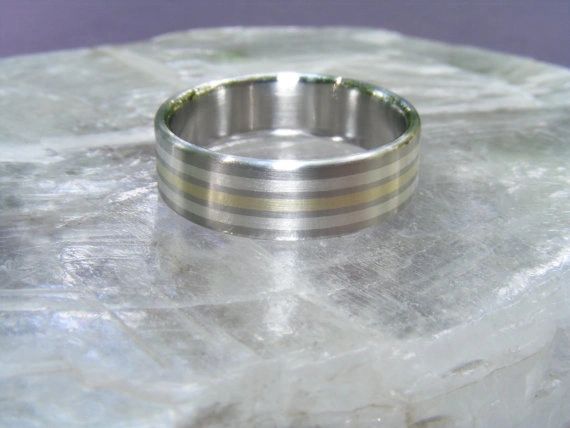 Cobalt Chrome 14K Triple Element Ring
The Cobalt Chrome 14k Triple Element Frost is a hand-crafted Cobalt Chrome band ring with three .5mm inlays: one centered inlay of 14k yellow gold, 14k rose gold, 14k green gold, or 14k ultra white palladium gold, and two .5mm outer inlays of non-tarnish Argentium silver.
All of our rings are hand-crafted to order, so we can offer you true custom ring options and you choose the following: your size, your width, your interior, your finish, and your rainbow choice.
The Cobalt Chrome Triple Element photographed is shown in an 7mm width, a comfort fit, and a satin-brushed finish with one 1.2mm 14K Green gold inlay, and two 1.2mm Argentium sterling silver inlays.