Titanium Blue Solstice Dome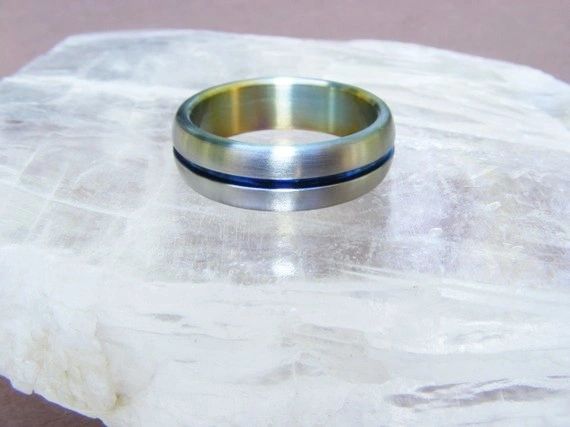 Titanium Blue Solstice Dome
The Titanium Blue Solstice Dome is a hand-crafted titanium dome ring with a centered 1.2mm blue groove.

All of our rings are hand-crafted to order, so we can offer you true custom ring options and you choose the following: your size, your width, your interior, your finish, and your rainbow choice.

The Titanium Blue Solstice Dome photographed (in blue) is shown in a shown in a 6mm width, a comfort fit interior, and a satin-brushed finish with a 1.2mm blue rainbow groove.